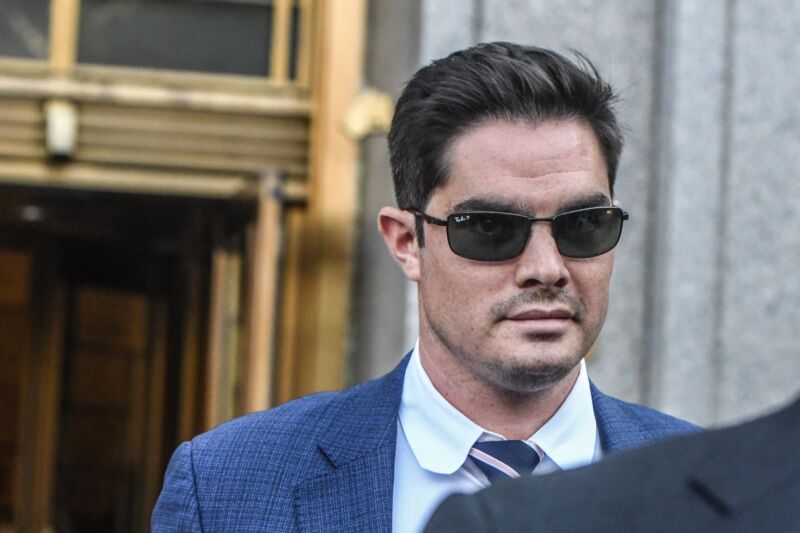 Former FTX executive Ryan Salame pleaded guilty to two criminal charges yesterday, becoming the fourth former associate of Sam Bankman-Fried to enter guilty pleas.
A money judgment of $1.56 billion was entered against Salame, but he will be allowed to satisfy the judgment by making a $6 million payment to the US and forfeiting two properties, a business, and a Porsche. He also agreed to provide $5.6 million in restitution to FTX debtors.
Salame faces a maximum imprisonment of 10 years, consisting of five years for each charge. Salame was released on a $1 million bond and has sentencing scheduled for March 6, 2024. Meanwhile, Bankman-Fried's trial is scheduled to begin in early October.
Salame joined FTX affiliate Alameda in 2019 and was named co-CEO of FTX's Bahamian affiliate FTX Digital Markets in October 2021, according to a charging document filed in US District Court for the Southern District of New York. Salame pleaded guilty to conspiracy to make unlawful political contributions and defraud the Federal Election Commission, and conspiracy to operate an unlicensed money-transmitting business.
"I made political contributions in my name that were funded by transfers from an Alameda subsidiary," Salame told Judge Lewis Kaplan as he pleaded guilty, according to a CoinDesk article. The donations "were for the benefit of initiatives introduced by others but supported by Sam Bankman-Fried," Salame was quoted as saying.
The transfers to Salame were categorized as loans. "I understood that the loans would eventually be forgiven, and that I would never have to repay them," Salame said in court, according to a New York Times article.
Substitute assets
Salame agreed to forfeit a 2021 Porsche 911 Turbo S and two properties in Lenox, Massachusetts. One of the properties is the site of a restaurant called the Olde Heritage Tavern.
Salame also agreed to give up ownership and equity interest in the Olde Heritage Tavern business. Before the downfall of cryptocurrency exchange FTX, Salame made "multi-million dollar investments in downtown Lenox restaurants and real estate," a Berkshire Eagle article in November 2022 said.
The $1.56 billion judgment against Salame represents the amount involved in the criminal charge for conspiracy to operate an unlicensed money-transmitting business, according to a forfeiture order filed yesterday. The US agreed to accept a $6 million payment and "substitute assets" instead of the full $1.56 billion judgment. The US can pursue the entire $1.56 billion judgment if Salame fails to make the payment or forfeit the assets, or if he submitted false or incomplete information in his financial affidavit.
There was previously speculation that Salame would agree to give up a private jet. A Bloomberg report last month said that the "plane could potentially be forfeited as part of a plea deal with the government or clawed back for creditors in the company's bankruptcy proceedings.