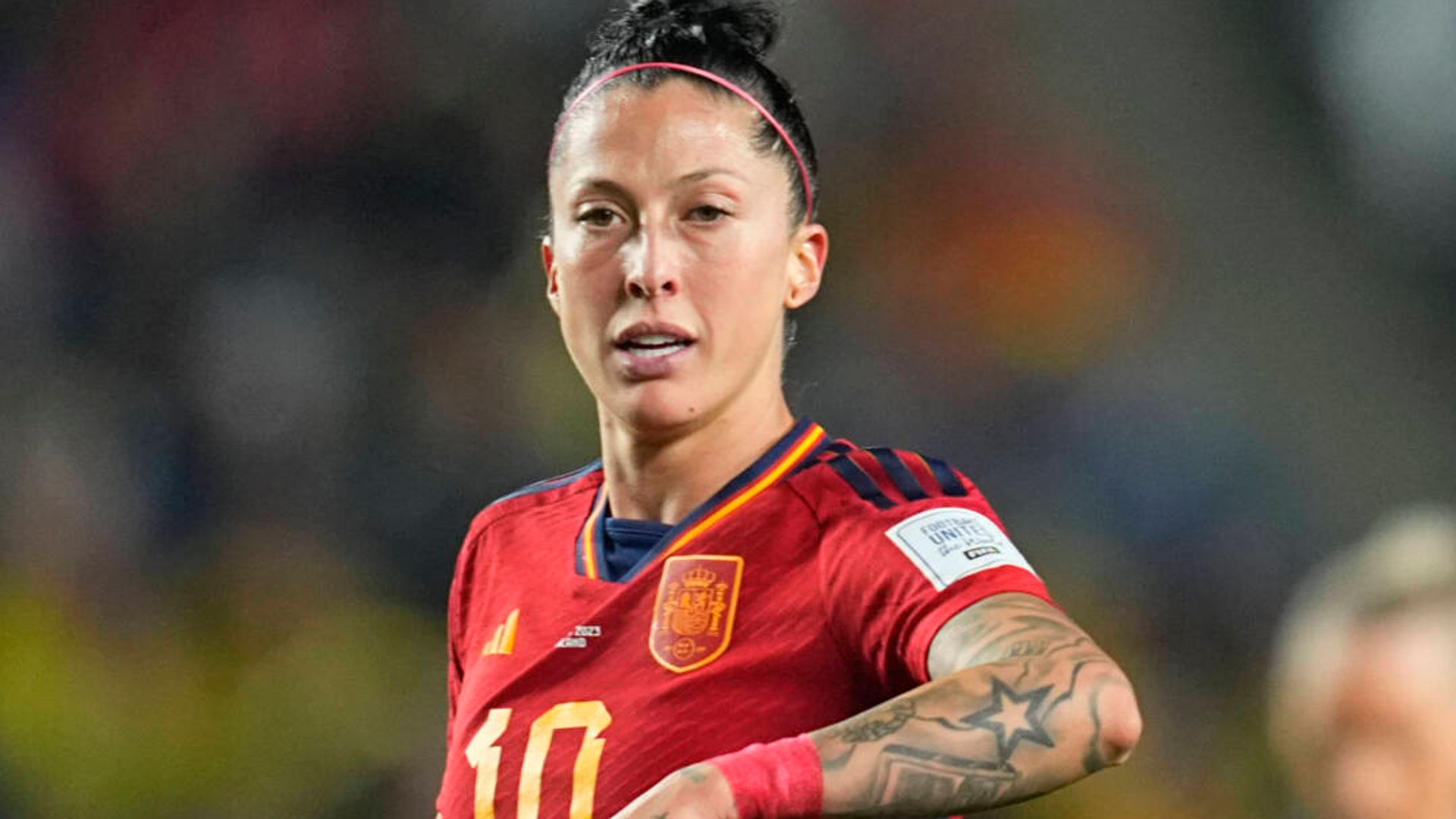 Jenni Hermoso has said the decision to call up players who are boycotting the Spanish women's team was proof that "nothing has changed" at the country's federation (RFEF).
Fifteen World Cup winners were included in the squad for the Nations League games against Sweden and Switzerland, despite saying they would boycott international duty.
A group of 81 players, including all 23 members of the World Cup squad, indicated three weeks ago that they would not play for Spain again while Luis Rubiales remained RFEF president as a result of his behaviour at the final.
Rubiales caused a huge controversy after kissing midfielder Jenni Hermoso on the lips during the medal ceremony following the team's 1-0 victory over England. Hermoso insists she did not consent to the kiss.
Hermoso, who was not called up for the squad, said the players had been "caught by surprise" by selection and were forced to react to "another unfortunate situation caused by the people who continue to make decisions within the RFEF".
The 33-year-old striker said on X: "The players are certain that this is yet another strategy of division and manipulation to intimidate and threaten us with legal repercussion and economic sanctions.
"It is yet more irrefutable proof that shows that even today, nothing has changed."
Montse Tome, who has replaced Jorge Vilda as coach of the national team, suggested Hermoso was left out of the squad because of the intense media attention she had received in the past month.
"We stand with Jenni … we believe that the best way to protect her is like this, but we are counting on Jenni," Tome said.
But Hermoso has since asked who she needed protection from.
"A claim was made today stating that the environment within the federation would be safe for my colleagues to rejoin, yet at the press conference it was announced that they were not calling me as a means to protect me," she said. "Protect me from what? And from whom?"
After most of Spain's World Cup-winning squad were selected for upcoming games on Monday, the players said they would continue their boycott of the team following former president Rubiales kissing Hermoso on the lips during the World Cup trophy presentation in Australia.
The players could face fines of up to £26,000 (€30,000) and the suspension of their federation licence for two to 15 years under Spain's Sports Act for refusing to play.
Victor Francos, the head of Spain's government national sports agency, told SER radio station that, if the players did not show up, "the government must apply the law".
The RFEF did not respond immediately to a request for comment outside normal business hours. The federation said in a statement earlier on Monday it was convinced of the need for "structural changes" and had to clarify who was responsible for the behaviour the players had brought to light.