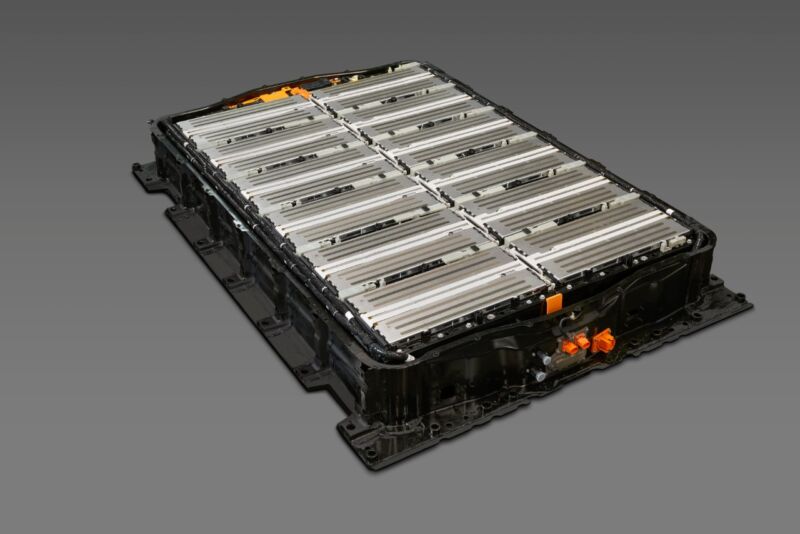 Bad news for fans of cheaper electric vehicles: The planned collaboration between Honda and General Motors on a range of cheaper EVs has been canceled. The joint project, which was announced in April 2022, was supposed to develop a new platform for use in lower-cost EVs for North America, South America, and China, with cars appearing in 2027. But on Thursday, the two companies revealed that the plan is no more.
"After extensive studies and analysis, we have come to a mutual decision to discontinue the program. Each company remains committed to affordability in the EV market," Honda and GM said in a joint statement.
After studying this for a year, we decided that this would be difficult as a business, so at the moment we are ending development of an affordable EV," said Honda CEO Toshihiro Mibe in an interview with Bloomberg. "GM and Honda will search for a solution separately. This project itself has been canceled," Mibe said.
Cell problems?
The now-canceled platform was supposed to use GM's Ultium batteries. GM debuted Ultium in 2020 as its third-generation lithium-ion cell, developed together with LG Chem. At the time, GM CEO Mary Barra said that Ultium cells would drop below the $100/kWh barrier "early in the platform's life." In 2022, the first Ultium-based EVs went into production—the GMC Hummer EV, the Cadillac Lyriq, and the BrightDrop Zevo 600.
Ultium cells were supposedly ready for mass production, but GM and LG Chem are struggling to make that a reality. In July, GM had to idle BrightDrop's production line in Canada due to a shortage of battery cells, and Kelly Blue Book's sales data for the first three quarters of 2023 show that just 6,920 Ultium-based EVs (which include the Chevrolet Blazer and Silverado EV, as well as the Hummer, Lyriq, and BrightDrop van) were delivered to customers.
(GM Authority has reported that Hummer production has been as high as 2,750 units in June 2023, which is a little puzzling to this author.)
By contrast, Chevrolet sold 49,494 Bolts, which use an older and more expensive battery chemistry, during the same nine months. GM had said it was ending Bolt production this year at its plant in Orion Township, Michigan, so that it could retool and start building electric trucks beginning in 2024. Last week, though, it emerged that EV truck production has been pushed back to late 2025. (Before anyone gets their hopes up, Ars does not believe this signals a reprieve for the Bolt.)
GM has blamed the Ultium bottleneck on an unspecified "automation equipment supplier."
Still friends
Honda and GM are still working together on other joint projects, though. The Honda Prologue and Acura ZDX are a pair of electric crossovers that use the same platform as the Cadillac Lyriq and Chevrolet Blazer, and both are still happening. They'll even feature Apple CarPlay and Android Auto, which GM has controversially chosen to eliminate from its cars from model year 2024 onward.
GM and Honda are also partners—together with BMW, Hyundai, Kia, Mercedes-Benz, and Stellantis—in a new North American fast-charging network. The seven OEMs plan to deploy 30,000 fast chargers in the US and Canada starting in 2024.
And Honda even announced another collaboration with GM earlier today—in 2026, it wants to start operating a robotaxi service in Japan using the Cruise Origin, an autonomous electric vehicle developed by the GM-backed AV company. Honda may regret the timing of this latest development after news that California has suspended Cruise's permission to operate AVs after a horrific incident where a pedestrian, having already been hit by another car, was run over and dragged by a Cruise AV in San Francisco.