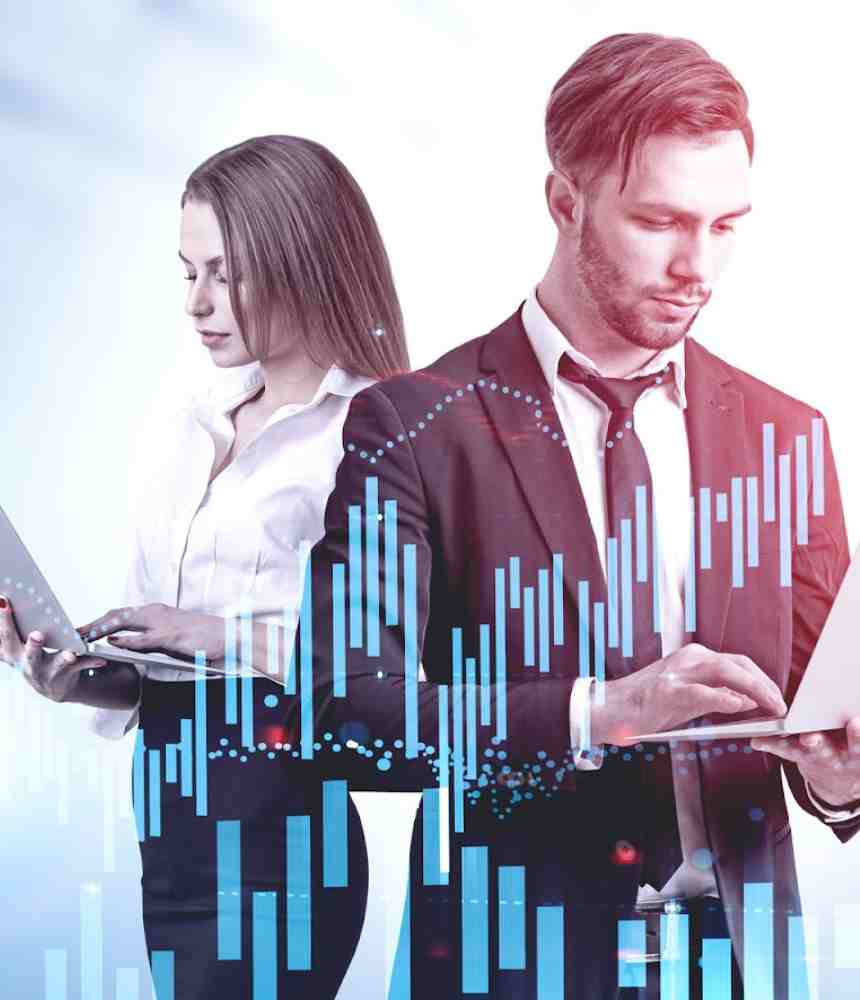 Source: Depositphotos
Nuant, creator of a unified platform digital asset management, analytics and intelligence, said today it is collaborating with MSCI, which creates critical "decision support tools" for investors. By partnering with MSCI, Nuant said it hopes to provide investors with the tools they need to analyze and classify digital assets more accurately. 
The partnership is all about providing a way for digital asset investors to carry out the same kind of due diligence and analysis as they perform in traditional financial sectors, the two companies explained. 
Nuant's platform offers specialized portfolio monitoring, analytics and data intelligence tools for digital asset managers, crypto analysts and data scientists. It's comprised of a single user interface for portfolio management, regardless of where those assets are held, along with integrated on-chain and market data services. Features include a purpose-built query engine for analyzing on-chain data, and dedicated network, token and wallet intelligence tools with automated risk alerts. 
By providing digital asset managers with a single, clean UI, Nuant says it makes it simple for them to manage their portfolios, analyze their performance, identify market opportunities and perform due diligence while effectively managing risk. 
MSCI is the creator of the Datonomy methodology, which is described as a "taxonomy for
classifying a broad universe of digital assets with a standardized process". MSCI's Datonomy is designed to help asset managers and investors address the challenges involved in navigating the diverse digital asset landscape. With it, Nuant's platform users can achieve enhanced clarity into the various sectors that make up the digital asset landscape, in order to streamline decision-making and risk management. 
Nuant founder and Chief Executive Rachid Ajaja said the collaboration with MSCI illustrates his company's commitment to delivering cutting-edge solutions to its clients. "The incorporation of Datonomy ensures our clientele receives a nuanced and structured perspective on the digital asset sectors," he promised.
Nuant's platform will provide amplified visibility to the MSCI Datonomy, enabling institutions to carry out more unified sectoral classification of digital assets. The collaboration essentially merges the rigor of traditional financial investments and asset management with the specifics of digital assets.  
MSCI's global head of derivatives licensing and thematic indexes, Stephane Mattatia, said the collaboration is important because global investors are demanding greater transparency and insights into digital assets. This is necessary, he said, to meet their high standards of professionalism, scale, risk management and security. 
"By making the MSCI toolkit available to users of Nuant's Portfolio Management System, we aim to help provide key datasets to support informed critical investment decisions," Mattatia added.
Disclaimer: This article is provided for informational purposes only. It is not offered or intended to be used as legal, tax, investment, financial, or other advice.