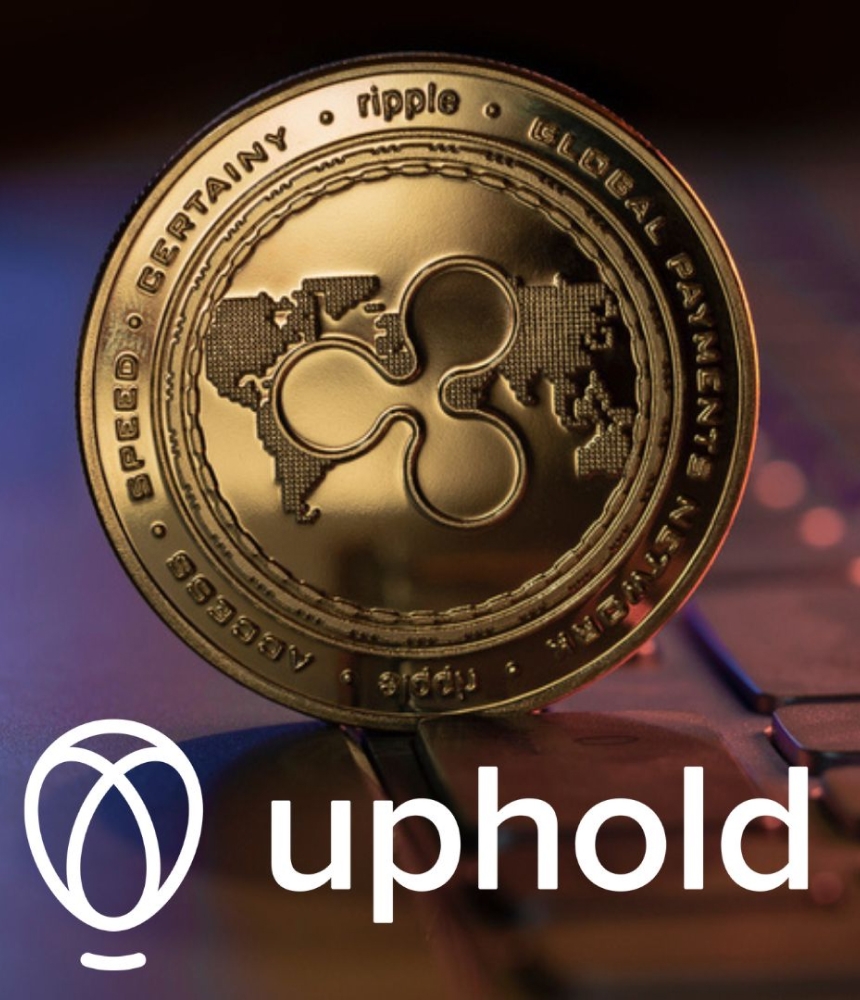 Table of Contents
Ripple has partnered with crypto exchange Uphold and is giving away 20,000 XRP for eligible trades in the US for a minimum of $20. The news comes as XRP maintains its upward trend, and the overall bitcoin (BTC) and altcoin market continues its rally.
Double or Nothing
Crypto exchange Uphold announced on social media platform X (previously Twitter) that one lucky user will receive a chance to win 20,000 XRP tokens (worth around $11,000 at XRP's current price). The US-based exchange said the offer is exclusively available to US trades of at least $20. 
What's better than 10,000 #XRP? How about 20,000 XRP!

✅ Opt-in to win
✅ Start trading

Every $20 you trade earns 1 ENTRY into the prize draw. The more you trade, the better your chances.

Learn how to opt in & participate in the draw: https://t.co/LwK9AZ9cMv pic.twitter.com/tsfnnDIG6M

— Uphold (@UpholdInc) October 25, 2023
According to the exchange, the offer is only available to residents of the US, excluding Florida and New York, and to users who have "successfully verified their identity (IDV) and completed certain Uphold "know your customer" procedures." 
Uphold employees and its "affiliates (collectively, "Uphold"), its agencies and members of their respective immediate families and/or person with whom any of the foregoing are domiciled" may not participate in the giveaway. 
Ripple and Uphold Partner to Offer Cross-Border Payments
At the beginning of the month, Uphold planned to give away only 10,000 XRP to one lucky user but has since doubled its reward. 
The giveaway's doubling comes about a day after Uphold and Ripple joined forces to "Enhance underlying crypto liquidity infrastructure."
Earlier this week, Ripple announced the news via a blog post stating:
BIG NEWS: @Ripple Forges New Partnership with Uphold to Enhance Underlying Crypto Liquidity Infrastructurehttps://t.co/1gJh95KDTQ pic.twitter.com/FLSDQxO0co

— Uphold (@UpholdInc) October 24, 2023
"The partnership will see Uphold provide Ripple with enhanced crypto liquidity capabilities to underpin and enhance its cross-border payments infrastructure." 
Ripple's Head of Payments Product, Pegah Soltani, commented on the partnership and explained how it would benefit cross-border payments:
"Our new partnership with Uphold enables us to enhance our underlying infrastructure, and Uphold's deep liquidity expertise further underpins Ripple's ability to offer fast and flexible cross-border payments around the world. We see this as the start of our relationship and are excited about what the future holds." 
XRP Rides Highs on the Back of Recent Courtroom Victories
XRP has witnessed a significant increase in price following a recent courtroom win. The SEC announced last week that it dropped all lawsuits and dismissed all charges against Ripple CEO Brad Garlinghouse and Executive Chairman and co-founder Chris Larsen. Ripple received another win when it received a Digital Payments License in Singapore. 
XRP currently trades at $0.54.
XRP, Bitcoin (BTC) and the entire altmarket have had a bullish few days as market sentiment becomes positive in the hopes of a US Spot BTC ETF. 
Disclaimer: This article is provided for informational purposes only. It is not offered or intended to be used as legal, tax, investment, financial, or other advice.