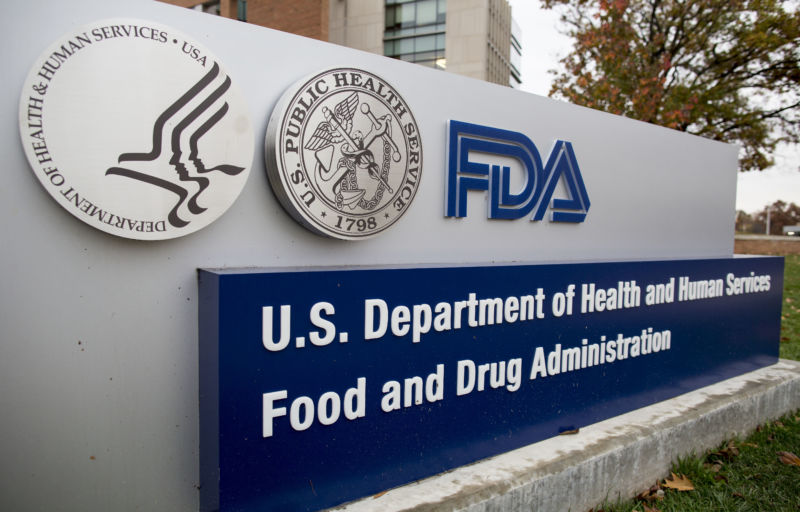 The Food and Drug Administration greenlit two updated COVID-19 vaccine booster shots Monday—a day before advisors for the Centers for Disease Control and Prevention are scheduled to meet and vote on recommendations for use of the updated vaccines.
The two shots are the 2023-2024 formulations of mRNA vaccines from Moderna and Pfizer-BioNTech, both of which target the recent omicron subvariant XBB.1.5. The FDA granted full approval of both Pfizer-BioNTech's updated vaccine (Comirnaty) and Moderna's updated vaccine (Spikevax) for use in those ages 12 years and up. The agency issued emergency use authorizations for both updated vaccines for use in children ages 6 months to 11 years.
If CDC and its advisors sign off on use of the vaccines Tuesday—which is likely—the shots could become fully available at local pharmacies and doctor's offices in the coming days. While the FDA timed today's actions to boost the population ahead of an anticipated winter wave of infection, the regulatory clearance come amid a mild increase of COVID-19 transmission that began in late summer.
Vaccination remains critical to public health and continued protection against serious consequences of COVID-19, including hospitalization and death," Peter Marks, the FDA's top vaccine regulator, said in a press announcement. "The public can be assured that these updated vaccines have met the agency's rigorous scientific standards for safety, effectiveness, and manufacturing quality. We very much encourage those who are eligible to consider getting vaccinated."
In its announcement, the FDA said it determined that preliminary data on the shots found they can spur neutralizing antibody responses against currently circulating variants—including EG.5 and the highly mutated BA.2.86—that are "of a similar magnitude" to the neutralizing antibody responses seen in prior COVID-19 formulas targeting prior variants. Safety data also continues to be favorable. Thus, "the benefit-risk profile is favorable" for everyone ages 6 months and up to get the updated vaccine, the FDA said.
In a statement Monday, Moderna CEO Stéphane Bancel thanked the FDA for its timely review and called updated vaccines "critical to protecting the population" as the virus evolves. Pfizer's CEO Albert Bourla, meanwhile, highlighted that COVID-19 cases are already climbing.
"We expect this season's vaccine to be available in the coming days, pending recommendation from public health authorities, so people can ask their doctor about receiving their COVID-19 vaccine during the same appointment as their annual flu shot, saving time now and helping to prevent severe disease later when respiratory viruses are at their peak," Bourla said in a statement.
Booster price
In the early years of the pandemic, the FDA moved to establish this annual update of COVID-19 vaccines, with boosters rolling out in the fall alongside flu shots ahead of anticipated winter waves. This was despite many experts expressing concern that COVID-19 has not necessarily established seasonality. Nevertheless, the FDA has charged forward with the plan, and this will be the third fall booster rollout. But, it will be the first in which the government is not paying for the shots.
This year, COVID-19 vaccines moved from government distribution to the commercial market, and Pfizer and Moderna hiked the prices of their vaccines significantly—raising them by around 400 percent. In recent vaccination rounds, the government spent around $26 to $30 for doses of the mRNA vaccines. But on the commercial market, the vaccines cost $110 to $130. The hikes have drawn intense criticism for price gouging, especially against Moderna, which developed its vaccine in partnership with federal scientists and with the help of $1.7 billion in federal grant money.
Assuming the CDC recommends the updated vaccines, most insured Americans will continue to have the vaccine available with no out-of-pocket costs. The federal government has also provided a "Bridge Access Program" to provide the vaccine freely to uninsured people through December 2024.
Still, the widely panned price hikes are not likely to help improve vaccination coverage. To date, only 17 percent of the US population (and 43 percent of the people age 65 and older) have gotten the updated booster released in the fall of 2022.
Who should get boosted
There's also room for debate about who should receive this year's booster dose. Experts generally agree that the elderly and people with compromised immune systems should have access to the boosters. But some experts say it's less clear—or at least less critical—whether younger, healthy people should get the shot. The vaccines primarily provide strong protection against severe disease and death, for which young, healthy people generally have lower risk. Protection against infection and mild disease, meanwhile, is weaker and short-lived, on the order of weeks to a few months.
Thus, the benefits of vaccination for the young, healthy crowd are lower. But, some experts argue that boosters for all can help reduce transmission to the most vulnerable. Although young, healthy people have lower risks than other groups, they are not wholly immune from severe disease and complications like long COVID. Boosting can help protect against those outcomes, even if they're less likely.
Tomorrow's meeting
Discussion of who should get the vaccine will likely come up in tomorrow's advisory meeting—a meeting of the CDC's Advisory Committee on Immunization Practices (ACIP)—which is the committee that sets such things as age recommendations for immunizations.
The ACIP will also discuss a vaccine left out of today's FDA's actions: Novavax, a non-mRNA, protein-based COVID-19 vaccine. Novavax also developed an XBB.1.5-targeting updated vaccine for ages 12 and up. The company said in an announcement Monday that it is ready to roll out its updated shot, pending FDA authorization and CDC sign-off, but that it is "currently responding to the FDA's requests to facilitate final review, and timing is ultimately at the discretion of the FDA."