Aston Villa manager Carla Ward believes Rachel Daly is hungry for more success as the side prepare to challenge the top four in the Women's Super League.
Rachel Daly has had an incredible year, in which she was the WSL's top goal scorer for Villa, a crucial player during England's run to a first ever World Cup final, and now voted the PFA Women's Players' Player of the Year.
The 31-year-old only joined Villa on a permanent deal last year, arriving from Houston Dash, but will continue to be key part of the West Midlands side's push to close the gap on Chelsea, Arsenal, Manchester City and Manchester United.
"I said she's going to score goals and she's going to be a centre forward and she did. I think I even said that she'd play for England in their nine and she's done that," said Villa manager Carla Ward.
"Rachel has been unbelievable. She's had quite some season and then to top it off to get the PFA award. I said to her today that award for me is the biggest one, it's the biggest accolade, it's all of our peers voting for her and I think there's no greater honour.
"But she's hungry for more. The first thing she said is she wants to improve. There are certain areas of her game she wants to improve and that shows what she's about.
"She knows that people will analyse her from last season. She wants to add a different dimension and I love that – we're excited, she's excited."
Aston Villa made impressive progress in the WSL last season, going from a ninth place finish in 2021/22 to fifth in 2022/23. Their next challenge is closing the gap to the top four, after finishing 10 points adrift of Manchester City last time out.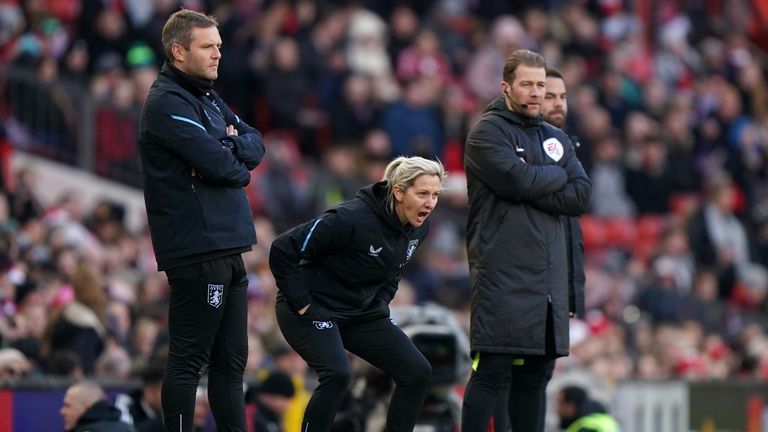 "Expectations rise, from both within and externally. You know what it's like when you finish best of the rest. There's a target on your back, naturally, everyone wants [this] because we are the chasing pack," said Ward.
"That's the fact, that's a reality, but we want to try and close the gap. Last year we did that, but that doesn't come without a lot of hard work, a lot of focus, a lot of new ideas.
"We've brought in some new faces behind the scenes, new faces, obviously, on the pitch and that will hopefully allow us to do that."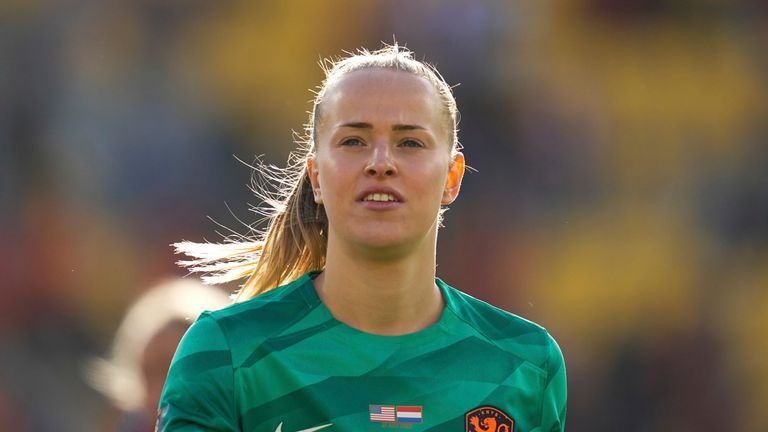 One of those new faces is Netherlands goalkeeper Daphne van Domselaar, who signed from Twente this summer.
"She's some player, we opened up discussions with her at Christmas, she's an unbelievable talent. When I watched her at Bramall Lane come on at the Euros, from then onwards, she's been sensational," said Ward.
"Look, she had 14 clubs on the table, so we're absolutely delighted that she came here. She's only been in the building a week and she's been absolutely brilliant.
Alongside Van Domselaar, Villa have also brought in centre-back Lucy Parker from West Ham.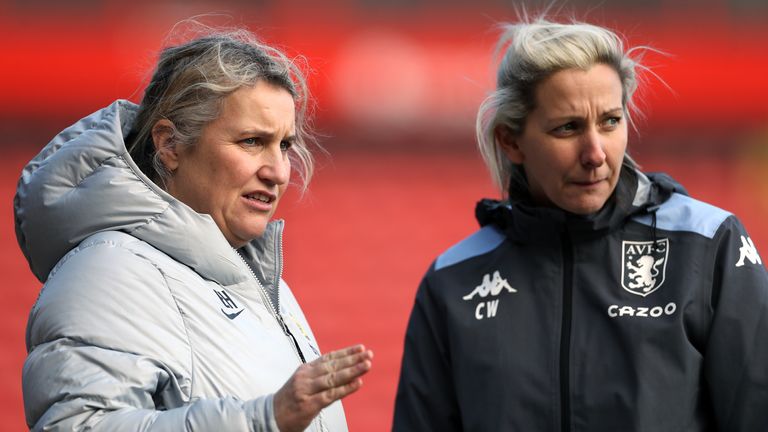 The strengthened squad faces a series of early tests, playing Manchester United, Liverpool and then Arsenal at the Emirates in their opening three matches.
"We want to play the big games, that's what we're here for. I think anyone that wants an easy start, they're lying," said Ward.
"You want the big teams early, you want to test yourself, you want to see where you're at and I'll be honest, we're delighted with our start, we really are.
"A lot of people probably won't give us much hope, but we certainly will."
Watch Liverpool vs Aston Villa live on Sky Sports on Sunday October 8, kick-off 6.45pm.