When you take into account the fact Jake Young is one goal away from his best-ever return just six games into the season, it is safe to assume he is enjoying his start to life as a Swindon player.
He has already provided three assists, too, in case you were not aware of his extremely fruitful start.
But when the first of his seven so far hit the back of the net less than two minutes into his league debut against Crewe on August 12, the overriding emotion he felt was one of relief.
Young had joined the Robins only 10 days earlier, having been frozen out at Bradford. Last summer, he signed a three-year deal at Valley Parade, then made only three league starts before spending the second half of the campaign on loan at Barrow.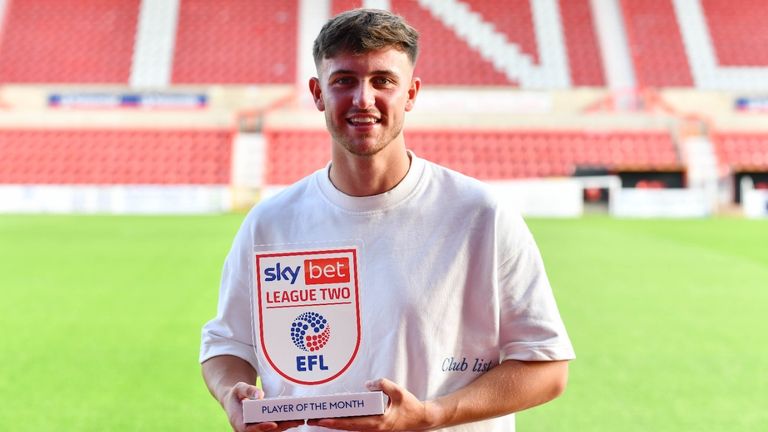 In different circumstances, he could have been lining up for the Bantams for their game against Grimsby on Saturday lunchtime, which is live on Sky Sports Football at 12.30pm.

Saturday 9th September 12:00pm


Kick off 12:30pm

"It was a relief and a bit of a reassurance to myself that I still have it and I'm still a good player," the 22-year-old told Sky Sports. "What has followed has just showed how that little bit of confidence has brought out the player I know I've got in me and I've just been waiting to show.
"It [scoring four against Crawley] was a crazy feeling. I've got a couple of doubles in my career – even the week before I got one against Wrexham.
"I was more gutted about the result and not taking three points, but there was a bit of me disappointed I didn't get the hat-trick. I had a chance and couldn't really sleep that night, wondering when I would get that chance again. Seven days later, I got one!
"When that second one went in against Crawley, I just wanted to get the hat-trick. Of course, let's keep the clean sheet and not make the same mistakes we made last week, but in the back of my head, I thought I probably wouldn't get a better chance to get the hat-trick.
"It was a great feeling when the third went in and the fourth was the cherry on top. It just felt like everything I was touching that game was going in the back of the net. As a striker, there's no better feeling.
"It feels good, but it's not time to get complacent; I've had a good month, but there's another nine of them this season, so nine more like that would be alright!"
From the way Young speaks about his time at Bradford, it is abundantly clear he will not be taking anything for granted.
And yet, he possesses the maturity to understand it will not be the only time he experiences hardship throughout his career.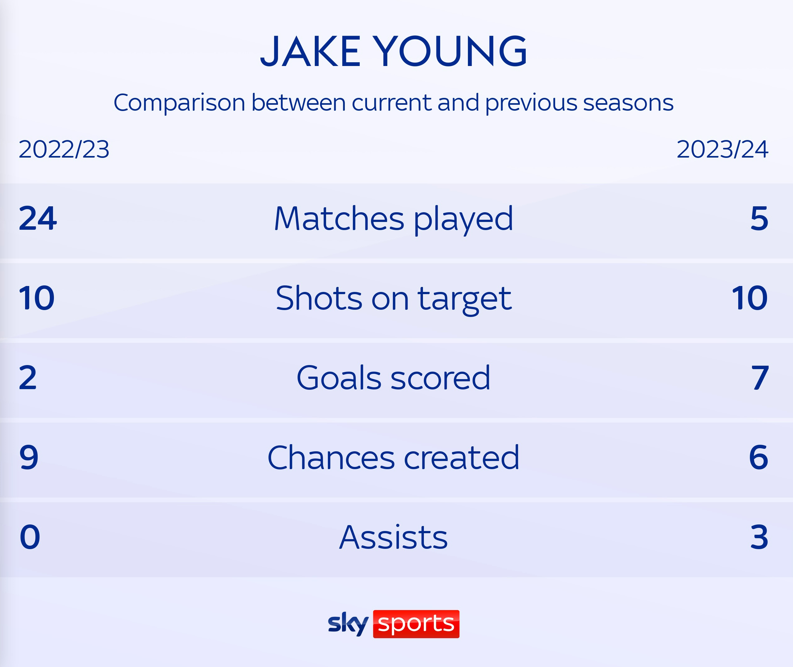 "It wasn't a nice feeling," he says. "It's where I wanted to be when I left Forest Green a year ago. I'm from around there, it's a big club and one I wanted to play for when I was a young lad. To sign a three-year deal there – and then have the season I did – was deflating.
"For several reasons, it didn't quite click. It happens. Everyone that's had a good career has had their downs, so it's just about taking as much from it [as I can], as upsetting as it was.
"I'm sure there are going to be points where I'm out of favour again. It's the same here; yes it's a good start, but I've not been perfect and there's still a lot to learn. I'm still young and I take everything on board from every club I go to. I'm really glad to be here and put last season behind me."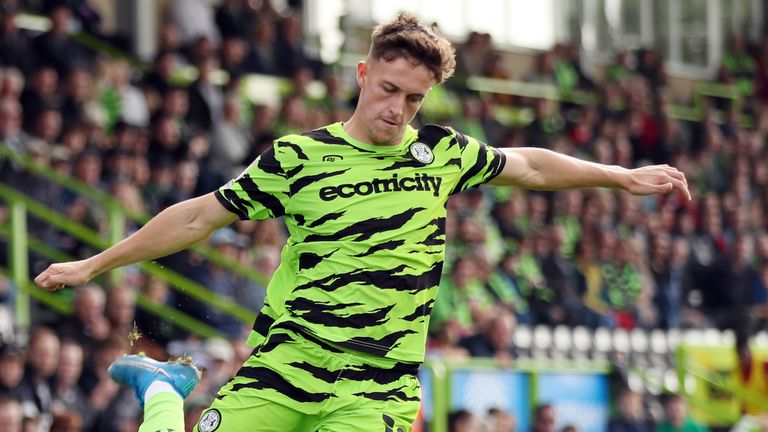 At the County Ground, he has found the trust he needs to thrive in Swindon manager Michael Flynn – ironically a Bradford player himself from 2009 to 2012.
The Welshman has started Young in attack, alongside veteran frontman Charlie Austin, in each of the Robins' last four League Two fixtures and been rewarded with six goals and three assists – albeit with only five points collected after a 5-5 draw with Wrexham, the aforementioned 6-0 win over Crawley and, last weekend a goalless draw away at Doncaster.
He continues: "He's been massive. He just made me feel like a good player from the minute I walked in the door and before I even touched a football. He's made me feel like I belong here. Hopefully I'm repaying some of the faith.
"Everyone's a confidence player, so to get that confidence and faith put in you is huge. That's all you want in a manager and staff. 90 per cent of the game is in your head, so being in a good place up there transitions onto the pitch and allows me to play the football I know I can."
So is the sole purpose of his move to Wiltshire a point-proving exercise?
Swindon striker Jake Young on whether he has a point to prove after leaving Bradford on loan this summer.

"I'm definitely here to prove a point, of course I am," Young adds. "I've got to be confident and believe that I can play in any team in this league – and it didn't work out at Bradford, so of course there's a point to prove.
"It's not at the forefront of my mind when I'm stepping onto the pitch; I'm here to help Swindon – it's not about me proving people wrong.
"With awards and goals and assists, that's going to be mentioned and it's a nice feeling, but it's not necessarily to prove people wrong, it's to prove myself right that I know I am a good player.